The Educator's Toolkit: Reaching Audiences Through Social Media and Other New Technologies
From Coastal Sarasota Watersheds Wiki
How can educators reach out to audiences to help them connect with nature in an increasingly technocratic society? What's the best way to speak to generations that rely on bites of information transmitted across cables and airwaves in mere nanoseconds? Manatee County's Natural Resources Department stays on the cutting edge of the newest technology and works to seemlessly integrate it with educational programming and volunteer opportunities. By using the new technology and coupling it with some tried and true methods you can expand your message to reach beyond your immediate targets and community.

In this breakout session, participants will discover new ways to reach unique audiences through a variety of technological modalities. Topics such as social media tools (the standards you all know, and some you may not), podcasts, blogs, QR codes, and geocaches will be covered as we take a quick crash course in emerging communication forms. From there, the session will open for questions, comments, a few activities, and the opportunity for all attending to share what works, and what doesn't work, for individuals and organizations.

The slides below are a sampling of the presentation given during this breakout session and materials that were discussed during the forum.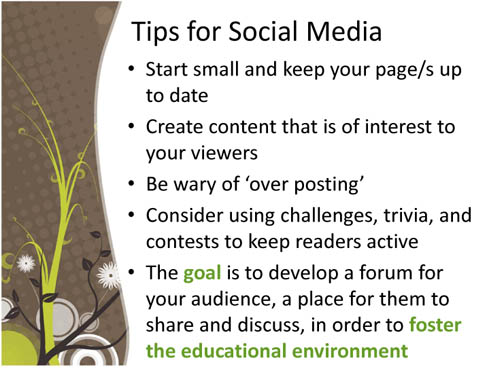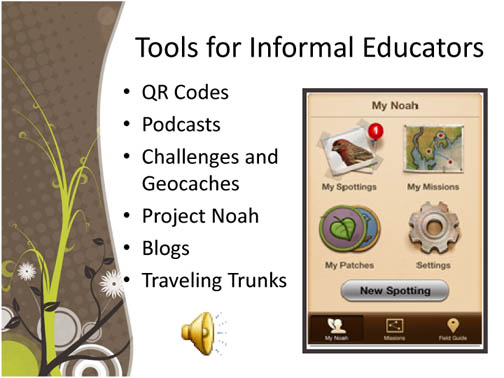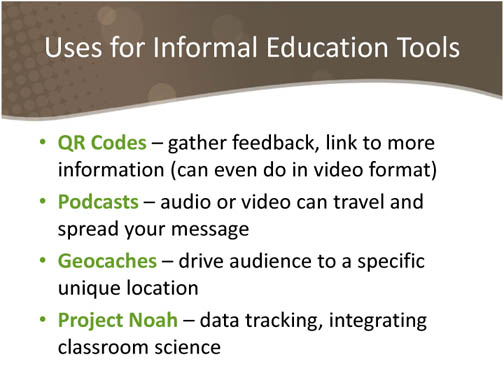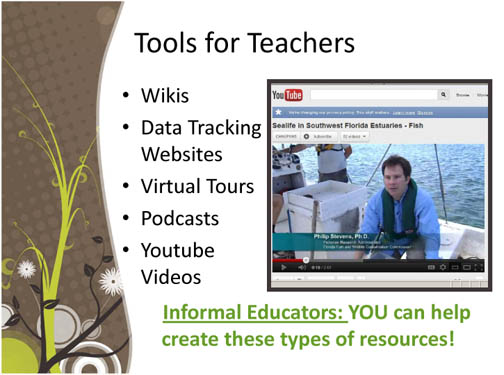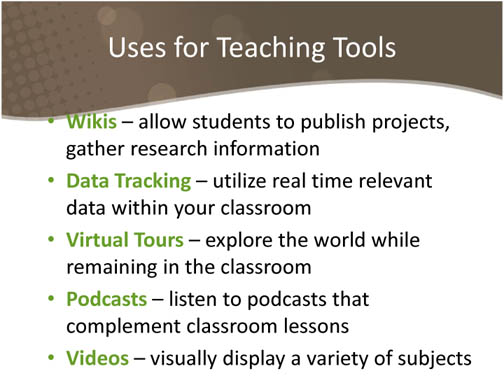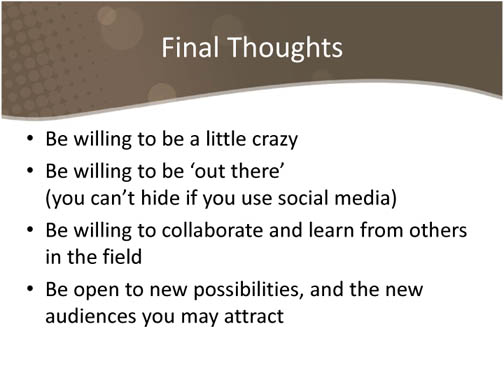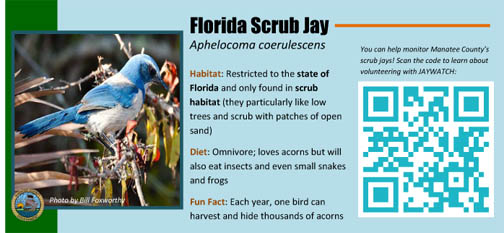 Melissa Cain Nell, Manatee County Natural Resources Department